For your safety, we strongly recommend to bring your mobile phone with you and to use Google Earth App during the race in the case you would have lost the route.
1. Download and install Google Earth and Google Drive.
2. Download "YNT2019.kmz" from here.
3. Put the file on your Google Drive.
 (please ignore the message "unsupported file". go on to the next.)
4. Launch Google Earth and click on "Menu" on the top of left side.
5. Choose "My place". Then click on"IMPORT KML FILE".
6. Choose" Drive", then you can find "YNT2019.kmz" and click it.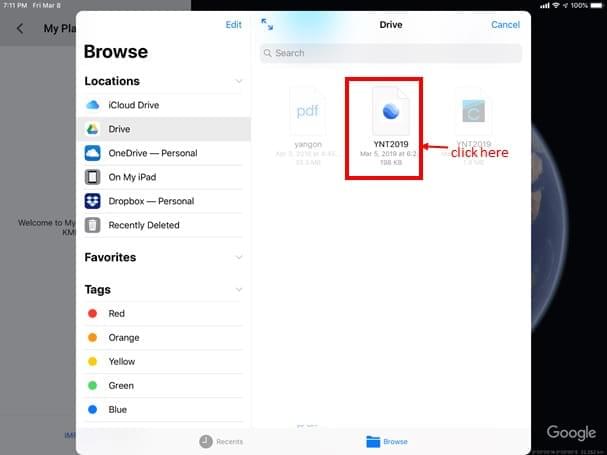 7. Finally click on "FYI ME". You can find our course.
*This Trail rout map is explored,mapped & tested by DC